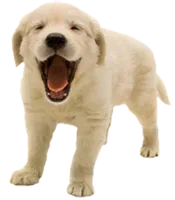 When you are looking for a veterinary care clinic you should be able to count on superior care and excellent service. We at Paws & Claws Veterinary Hospital & Mobile Vet have assembled an expert team of veterinary professionals to bring you the best possible healthcare to your pet. We have a state of the art mobile veterinary facility which is clean, comfortable, and efficient. Call 818-346-7387 to schedule an appointment and we will find a time that is convenient for you.
Once a year, you should take your pet in for a check-up. This will include a full physical exam, and may include teeth and gum cleaning if needed. Our team will check the health of your pet from head to tail, and you will be very happy you called Paws & Claws Veterinary Hospital & Mobile Vet to your home for service. Prepare any medical history you have of your pet before your appointment with Paws & Claws Veterinary Hospital & Mobile Vet. It's best to keep a journal of your pet's health throughout his or her life, including behavioral shifts. If you have something like this, share it with our team. If not, let us know everything that you think will be important. Our Vets can still work with whatever information you have.
Take The New Patient Quiz! Think you know your pet's medical history backwards and forwards? Well, it doesn't hurt to brush up on the basics.
How long have you had your pet?
Where did you get your pet?
Has your pet been vaccinated? Against what diseases?
What brand of pet food do you use?
Is your pet's appetite normal? How much does he eat?
How much water does your pet drink?
Is your pet urinating and defecating regularly? Does he ever have accidents?
Is your pet displaying any of the following symptoms:

Coughing?

Sneezing?

Vomiting?

Diarrhea?

Has your pet lost or gained weight recently?
Have you noticed any significant changes in your pet's behavior?
Are you experiencing any behavior problems with your pet? (Chewing, jumping, barking, aggression, etc)
Have you traveled outside of the area with your pet?
Has your pet ever suffered a serious health issue? If so, what treatment did he receive?