Right next door, The Sit & Stay Pet Resort & Spa is now open and operating up to the same standard of care as Paws & Claws Veterinary Hospital! They offer Grooming, Boarding and Doggie Daycare. When you first walk in to their facility, you'll hear soothing music and feel a tranquil energy that will calm the most anxious of pets. They offer light training, playtime, pool time, and lots of walks for the resort and daycare guests and the spa guests are groomed with products we've personally approved.
"Regular grooming helps keep your loved one clean, refreshed, and healthy.
Our goal is to provide a stress free experience for both the pets and their owners. Pet owners can have peace of mind knowing that we have veterinarians right next door! Our groomers can give the utmost care for your special needs pets also. They are trained to identify signs of stress and when a pet needs medical attention."
---
"Our resort offers luxury, standard and junior suites. From tranquil music and calm energy to serene suites and a big outdoor play yard, we are your pets home away from home!"
---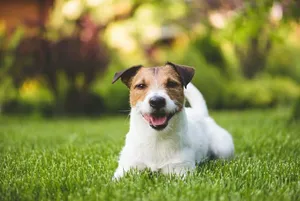 "Our fully trained, knowledgeable, and animal loving team interact with our animal guests throughout the day, in both our indoor and outdoor play areas. We will give light training, make obstacle courses, relax in our 'livingroom' and explore the pool side cabanas!"